"Cadernid Gwynedd" [the strength of Gwynedd]
Slate quarrying in north Wales has a very lengthy history. The Romans used local slate in their fortress at Segontium, Caernarfon. Slate is still quarried commercially here, and it is acknowledged as being the best in the world.
From about 1790, as the Industrial Revolution got underway in Britain, slate was used for roofing homes and factories, mansions and millhouses. It was easy enough to carry the slates by ship from Gwynedd's estuaries and ports, then feed them on to the canals that supplied materials to industrial areas.
After 1801, slates began to be carried from the quarries to the coast, along what would become a network of narrow-gauge railways. These wove their routes through challenging landscapes and would go on to make innovative use of steam locomotives. These were an inspiration to engineers across the world. In 1951, volunteers came to rescue and operate the Talyllyn railway - the first time ever that this had happened.
There was also a market for Welsh slate outside Britain. Architects, industrialists, and builders came to see, and learn more about our slate. They have been used across the world for buildings of all kinds. Examples include ordinary terraced houses in the industrial cities of Germany, or the Quakers' Meeting House in Adelaide, and large, dignified buildings such as Copenhagen City Hall, and the Royal Exhibition building in Melbourne.
Slate quarrying brought its own revolution to these quiet, mountainous areas. The quarries, and their surrounding rubble heaps, formed a new visual landscape. There was no machinery in those early days – everything had to be shifted by hand, often in difficult circumstances. Today's surviving industrial landscape is evidence of this arduous work.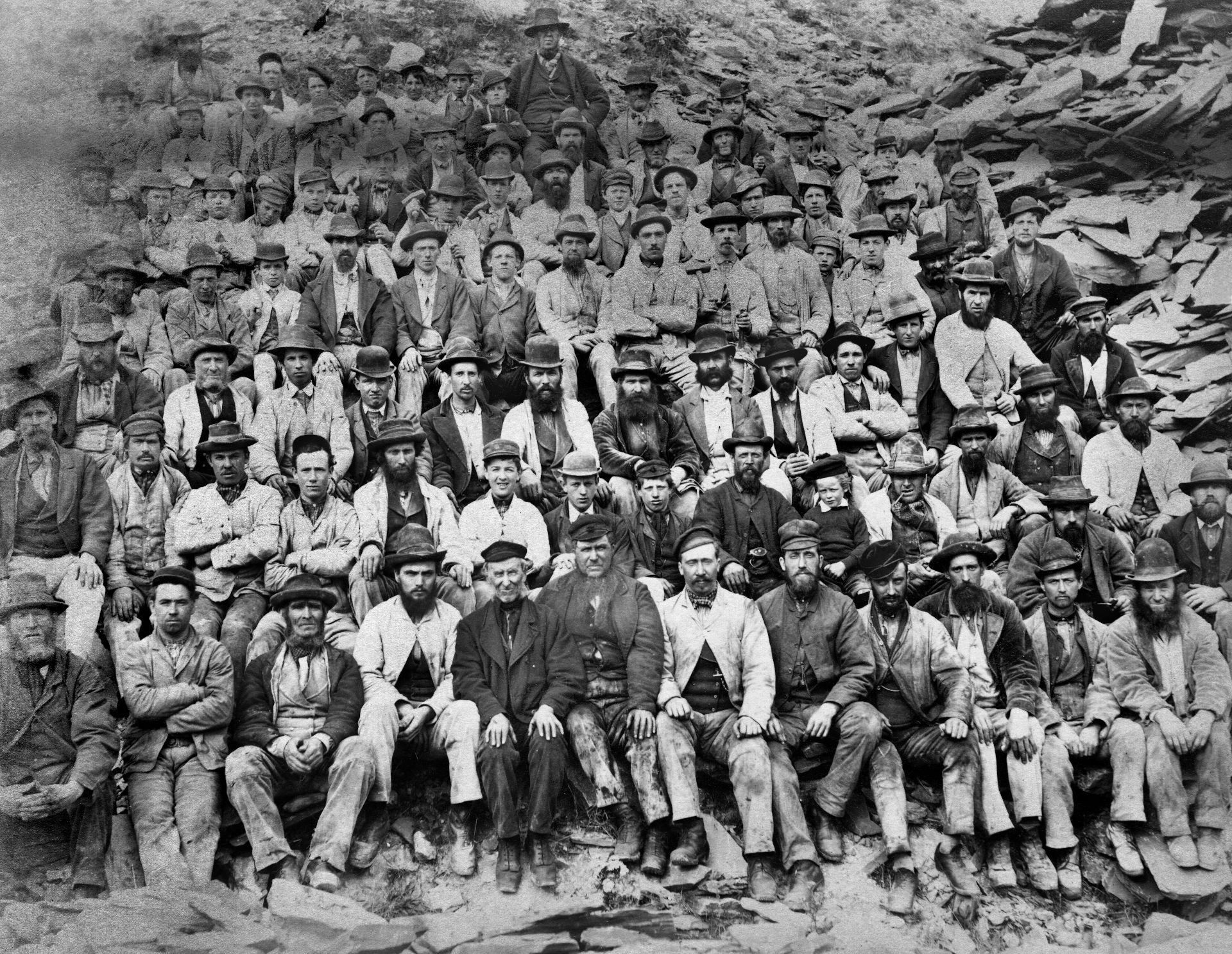 A small number of owners made their fortune from the quarries. Some chose to display their money and status by erecting grand mansions and buying landed estates. They weren't always popular people ....
The men and women that lived in this area created a vibrant culture. The cultural landscape here is as important today as it has ever been. The chapels and churches, band rooms, schools and libraries are evidence of respect for faith, education, literature, and music. Fundamental to all is the Welsh language. This is the living language of our communities to the present day.
Welsh slates are still sold across the world. And the community partnerships that have become so important to these areas are growing, creating a future in the shadow of the slate.
Find out more about the six areas that make up the Slate Landscape of Northwest Wales World Heritage Site by clicking on the above map or choosing an area from the menu.
STATEMENT
The Slate Landscape of Northwest Wales is undoubtedly fascinating, but by its very nature can be remote, dangerous and challenging. A significant proportion of the landscape is within private ownership and some of this on land where no public access is permitted.
Before you set off to explore the slate landscape, ask yourself, am I allowed to access this site? Do I have the right gear? Do I know what the weather will be like? Do I have the knowledge and skills for the day? Go to AdventureSmart.uk to find out how to enjoy your visit safely.