"Pwy'r rhain sy'n disgyn hyd ysgolion cul

Dros erchyll drothwy chwarel Dorothea?

Y maent yr un mor selog ar y Sul

Yn Saron, Nasareth a Cesarea"

[Who are these that climb down narrow ladders/To the gaping chasm of Dorothea quarry?/ Each Sunday, they're just as faithful/At Saron, Nasareth and Cesarea chapels]

R. Williams Parry, Cerddi'r Gaeaf, t. 83, 'Dyffryn Nantlle Ddoe a Heddiw'
NOTABLE ELEMENTS AND PUBLIC ACCESS
Listed below are notable elements within the World Heritage Site for the Slate Landscape of Northwest Wales, and links to information on public access:
STATEMENT ON VISITOR SAFETY
The Slate Landscape of Northwest Wales is undoubtedly fascinating, but by it's very nature can be remote, dangerous and challenging. A significant proportion of the landscape is within private ownership and some of this on land where no public access is permitted.
Before you set off to explore the slate landscape, ask yourself, am I allowed to access this site? Do I have the right gear? Do I know what the weather will be like? Do I have the knowledge and skills for the day? Go to AdventureSmart.uk to find out how to enjoy your visit safely.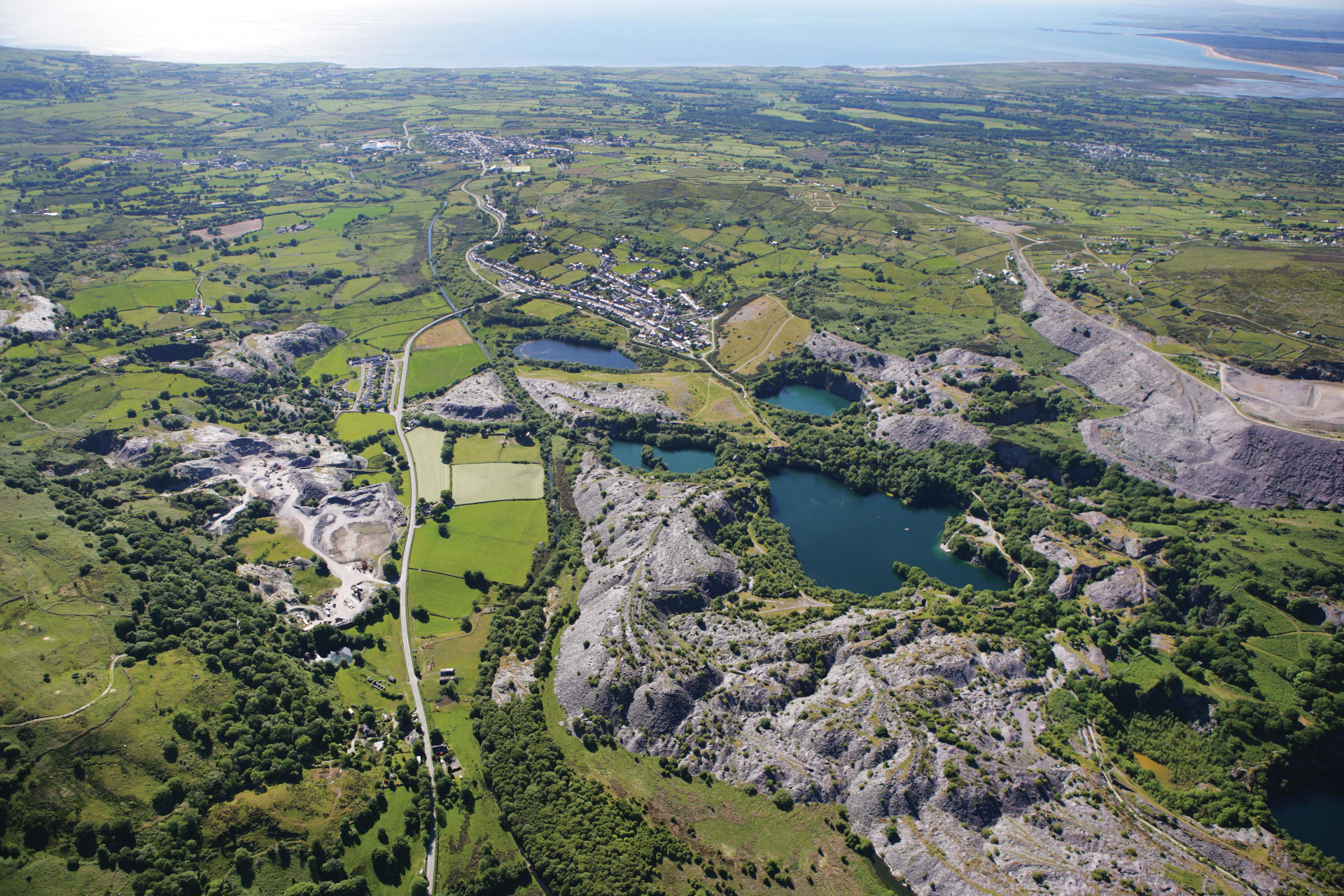 Dyffryn Nantlle has a lengthy and complex archaeological history. Topography and geology have meant that quarries have been confined within very limited areas. Slate has been extracted from deep holes developed on the floor of the valley, or slopes to the north. Pumping water from these deep holes has been a constant challenge, and everything had to be lifted out – good quality rock, as well as waste. Several important and unique archaeological features facilitated the lifting, the moving and the pumping, and all can be seen here.
Lifting from the Quarry Pits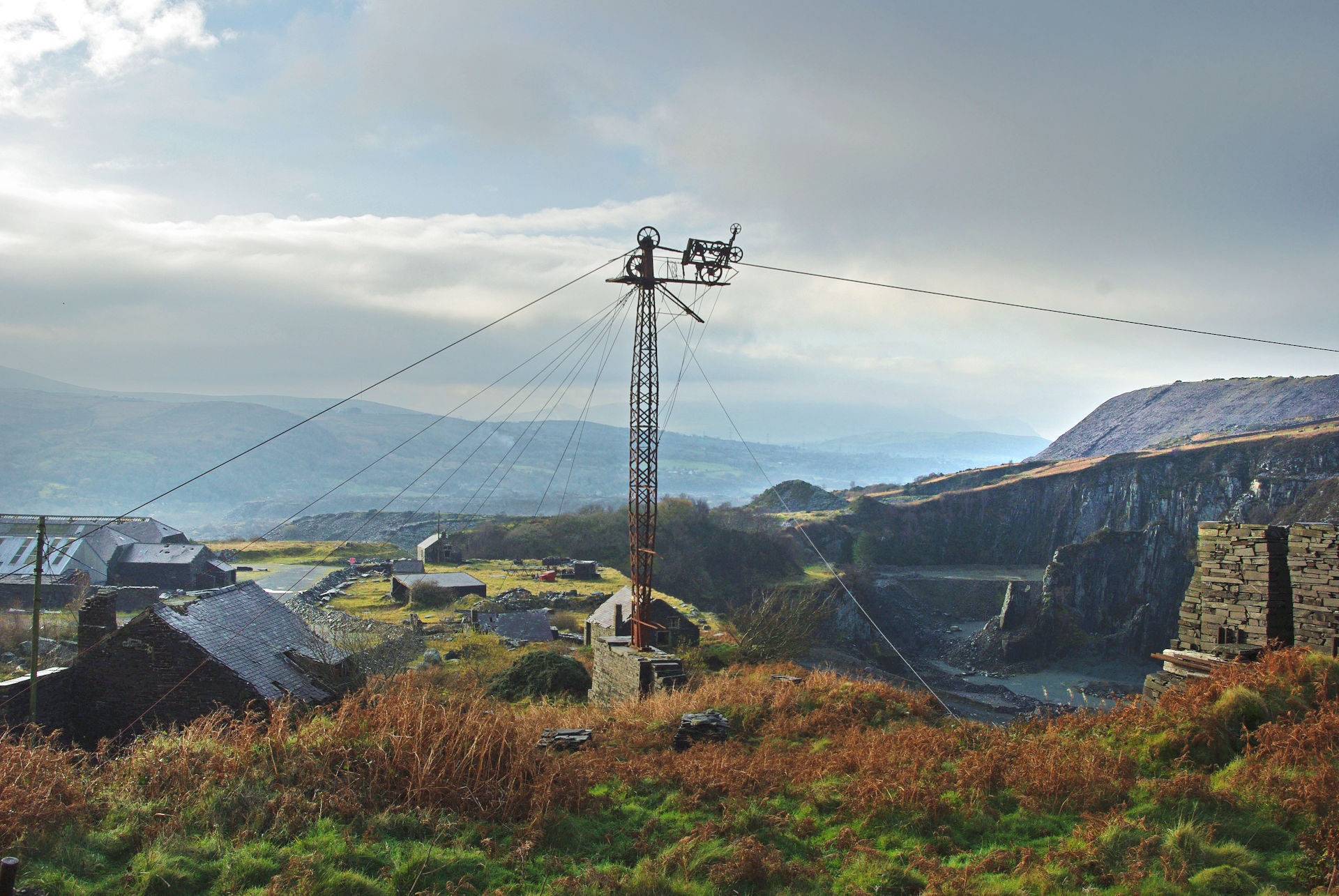 The Blondins installed at Blaenycae and Pen yr Orsedd quarries were used for lifting. This type of technology was imported from quarries in Scotland and adapted to the requirements of Dyffryn Nantlle. They were named after Charles Blondin, the famous tightrope walker who crossed the Niagara gorge in 1859. Another type of lifting technology used here were the chain inclines seen at Penybryn and Cloddfa'r Lon – these were invented locally. Innovation and invention was characteristic of the quarry engineers at Dyffryn Nantlle.
Water Pumps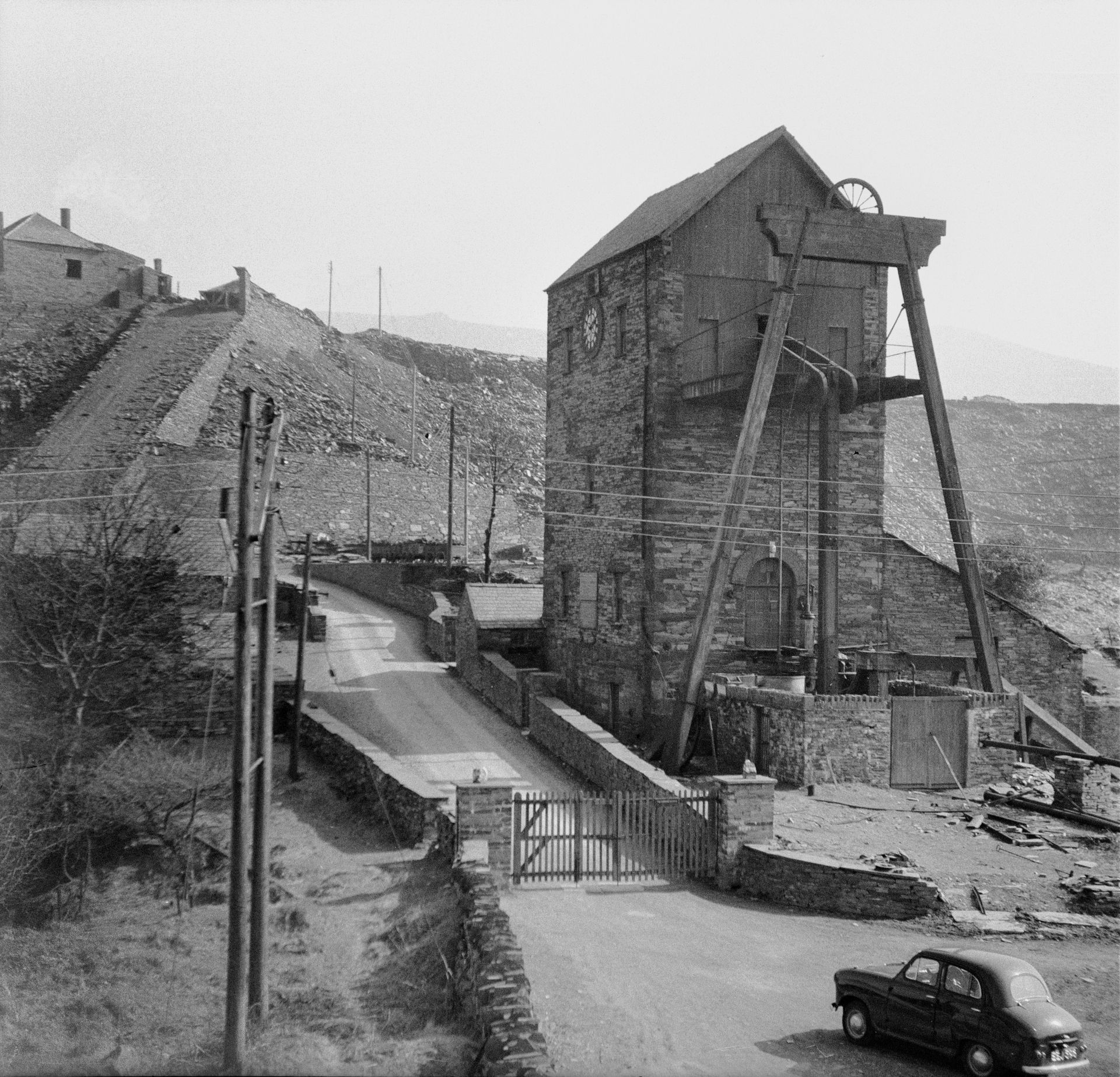 This remarkable beam engine was installed at Dorothea quarry in 1906, and pumped water from the pits. This is Cornish technology, and this engine was one of the last to be manufactured, remaining in use until 1951. Electrical pumps were used thereafter, until the quarry closed. In contrast, between 1836 and 1844, Penybryn and Cloddfa'r Lon quarries had made use of more traditional water wheel technology, connected by rods to a series of pumps.
Life and Living
This area was not in the ownership of a single landlord and this meant that a series of small quarries were developed. A similar spirit of independence can be seen in the smallholdings and cottages of Mynydd Cilgwyn, each with its own strip of land. These were built from 1798 onwards, without legal permission. They are very different to the company owned village and housing at Nantlle, the property of the Pen yr Orsedd quarry company. Plas Talysarn and farmhouse, near Dorothea quarry show the close relationship between agriculture and quarrying in this area.
Open Fronted Slate Splitting Areas ("Gwalia")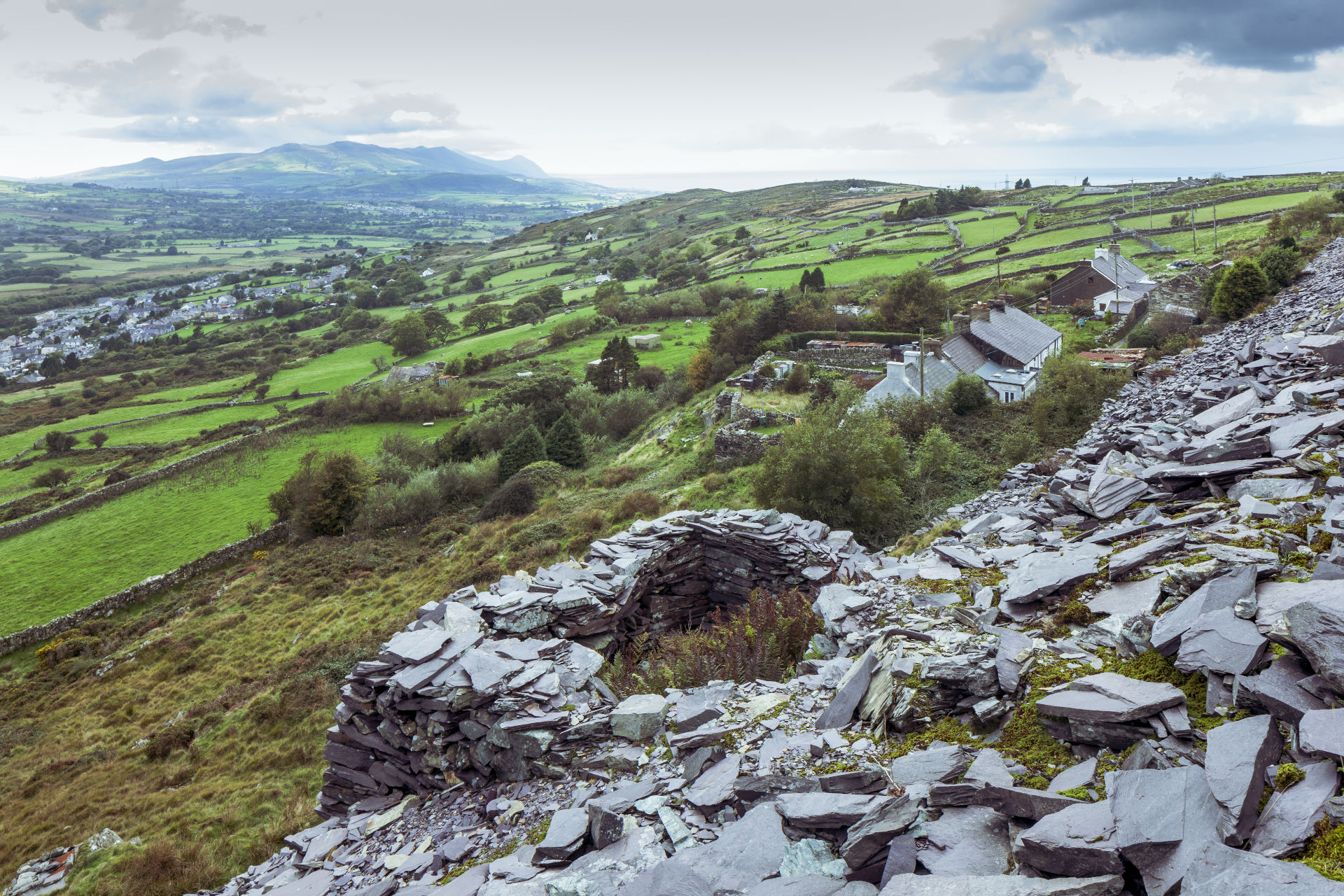 During the 1930s, unemployed quarrymen went ahead and reworked slate slabs on some of the tips at Cilgwyn quarry. These splitting areas provided some shelter from wind and rain.
Moving Slate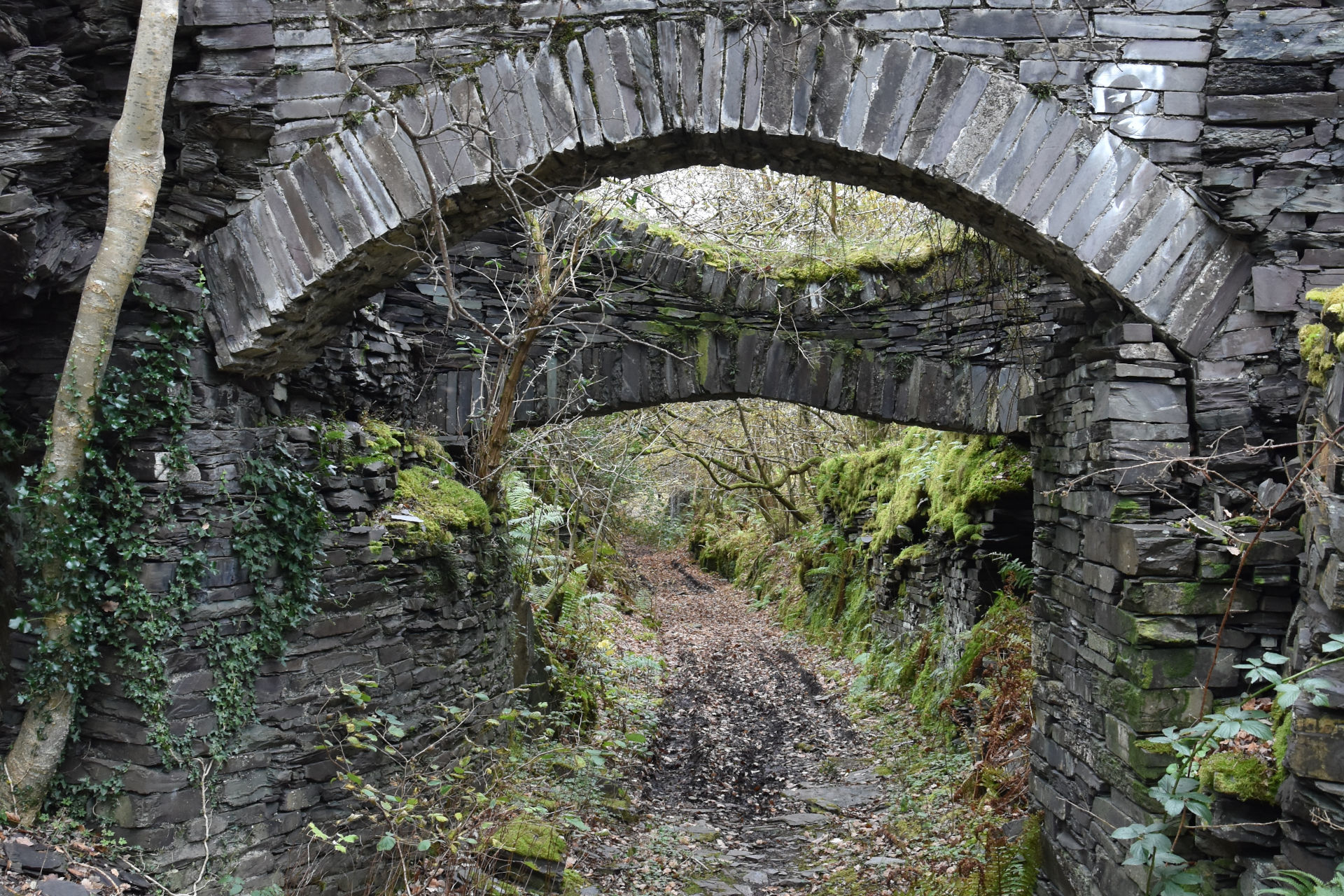 Slates were transported along the Nantlle railway to the port of Caernarfon. This was developed in 1828 using capital from Liverpool and utilising the skills of the famous Stephenson family. This was the first public railway in the slate quarrying areas.