THE BID (NOMINATION)
In order to apply for World Heritage Site status, it is required that a bid or a nomination document be presented to UNESCO. The bid goes through a rigorous assessment process in order to ensure that the site meets UNESCO's requirements for inscription.
The bid is based on a statement of outstanding universal value; that is, why our landscape is important to the World!
It represents an exceptional example of an industrial cultural landscape that was profoundly shaped by large-scale slate quarrying and underground mining and by the working and transport of slate for national and international markets. The industry, particularly in the period from 1780 to 1940, dominated the world production of roofing slates, opened up new slate quarries and mines across the world through cultural transfer of technology and skills, and transformed both the environment and the way of life of those who lived and worked in the mountains of Snowdonia.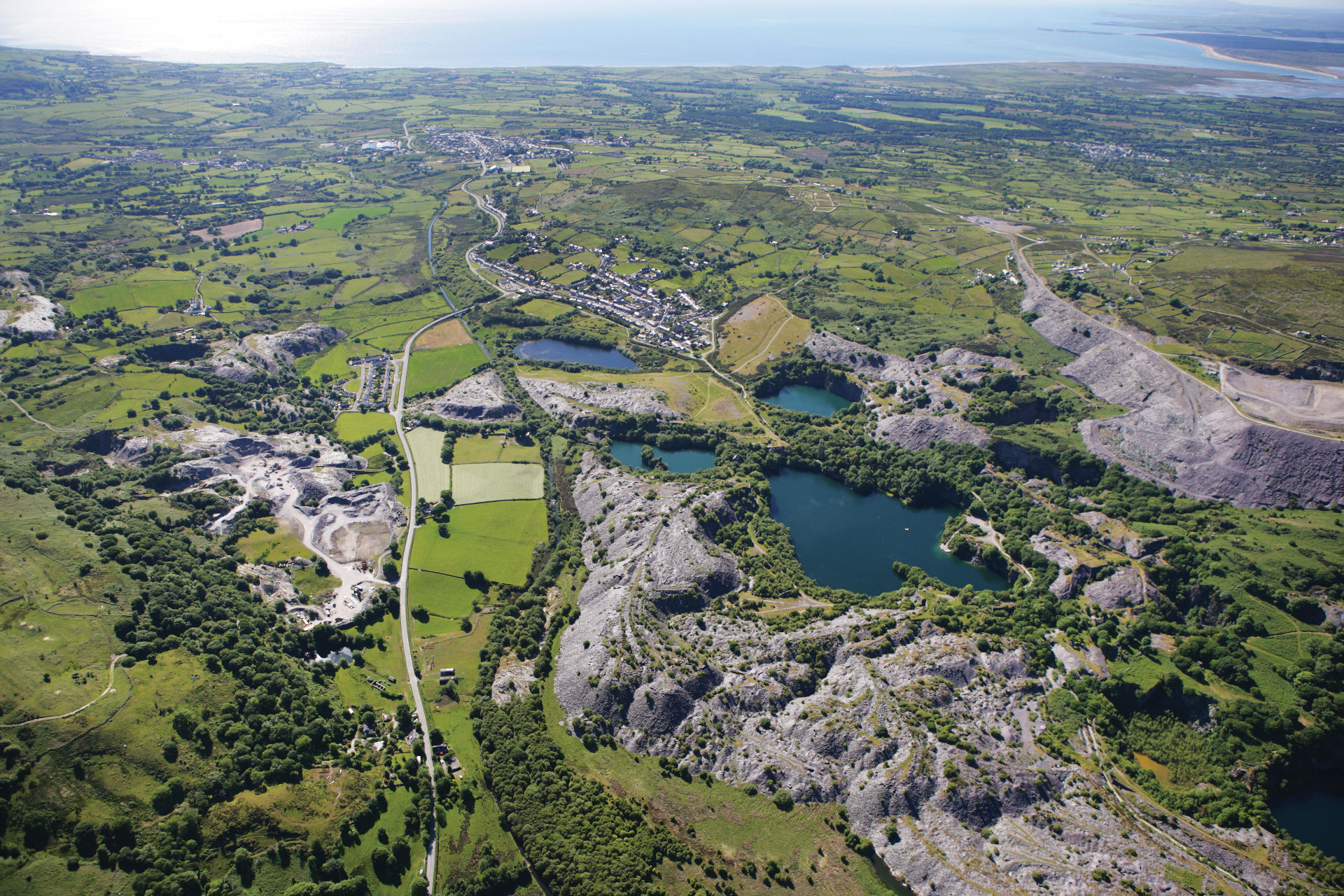 The Nomination Document includes:
Executive Summary

Identification of Property

Description

Justification for Inscription (please note that criterion v is no longer part of the bid)

State of Conservation and Factors Affecting the Property

Protection and Management of the Property

Monitoring

Documentation

Contact Information of Responsible Authorities

Signature of Behalf of the State Party
View the Nomination Document (pdf)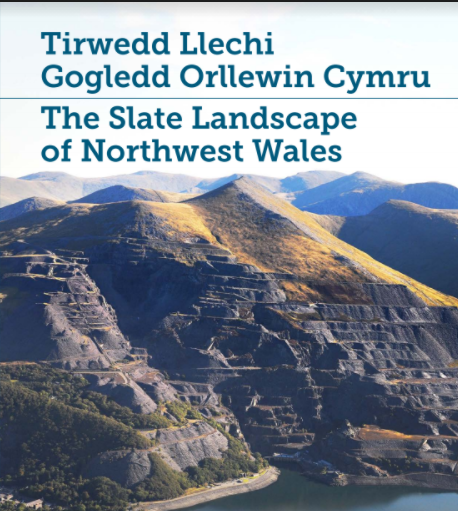 THE MANAGEMENT PLAN
Alongside the bid, a Management Plan was developed for the Slate Landscape of Northwest Wales World Heritage Site.  The Management Plan explains how Gwynedd Council and its partners will manage, protect and develop the World Heritage Site in the future.
The Management Plan will:
Present the cultural landscape and its elements chosen as part of the designation.  It's important that these are of 'Outstanding Universal Value'.  That was the measure that we had to ensure, every time.

Explain our vision which is "to protect, conserve, improve and convey the Outstanding Universal Value of the Slate Landscape of Northwest Wales in order to reinforce our cultural distinctiveness and strengthen the Welsh language, and be an important stimulus for economic and social inclusion".

Explain how we will manage the World Heritage Site.

Explain how we intend to care for the six areas, and the individual elements.  CADW National policies are important, along with the policies and procedures of the Planning Departments of Gwynedd Council and Snowdonia National Park Authority.

Explain that sustainability is very important to all our lives.  It is not the intention to create a museum from the landscape through the World Heritage Site.  We want to see a landscape that continues to thrive, and that communities remain lively.

Explain how we will help the people who live here, and those who visit, to enjoy, experience and understand the importance of the Site.

Help everyone to learn more about the Site.  This means sharing and educating – there is so much to understand, to appreciate and enjoy.
The Management Plan includes:
Foreword

Preface

Glossary

Introduction

Purpose and Status of the Management Plan

The Cultural Landscape – Outstanding Universal Value and Attributes

Vision for The Slate Landscape of Northwest Wales

Theme 1: Governance and Management

Theme 2: Caring for The Slate Landscape of Northwest Wales
Theme 3: Sustainable Development of The Slate Landscape of Northwest Wales
Theme 4: Enjoying The Slate Landscape of Northwest Wales
Theme 5: Learning about The Slate Landscape of Northwest Wales

References

Action Plan 2020–2030
View the Management Plan (pdf)