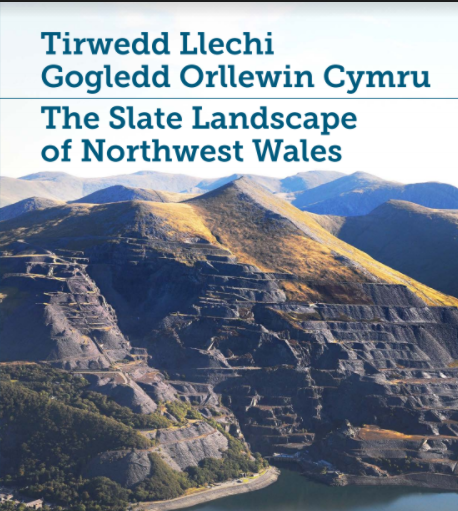 Wales was the world's first industrial nation, and industrial heritage is an important part of Welsh history. The slate industry is iconic to north Wales. It played a vitally important role in forming our social and economic landscape. Its product is one of the most important single source building resources. It was exported to all continents. Welsh slate roofed the industrial Revolution.
More than slate was exported; Slate quarries in Gwynedd exported workers, their skills, their knowledge, and their technology. Narrow gauge railways were an integral part of the industry and both their design and their success was replicated worldwide. Our quarrymen in Gwynedd were also ready to innovate, by learning about techniques from other areas and nations.
Designation Vision
Protect, conserve, enhance and communicate the important qualities of the area in order to reinforce cultural distinctiveness and strengthen the Welsh language, and become an important driver for economic regeneration and social inclusion.
The Aims of the Designation
A thriving regional economy
Vibrant and living communities proud of their community and heritage
High quality, skilled employment
Higher value tourism sector, all year round
Continuation of the slate industry
A sustainable and living landscape
Celebrate the role of our slate heritage in the world
Protect and enhance physical heritage
These explain why it was decided to nominate The Slate Landscape of Northwest Wales as a World Heritage Site. The nomination process was long and complex, but all involved have enjoyed working together.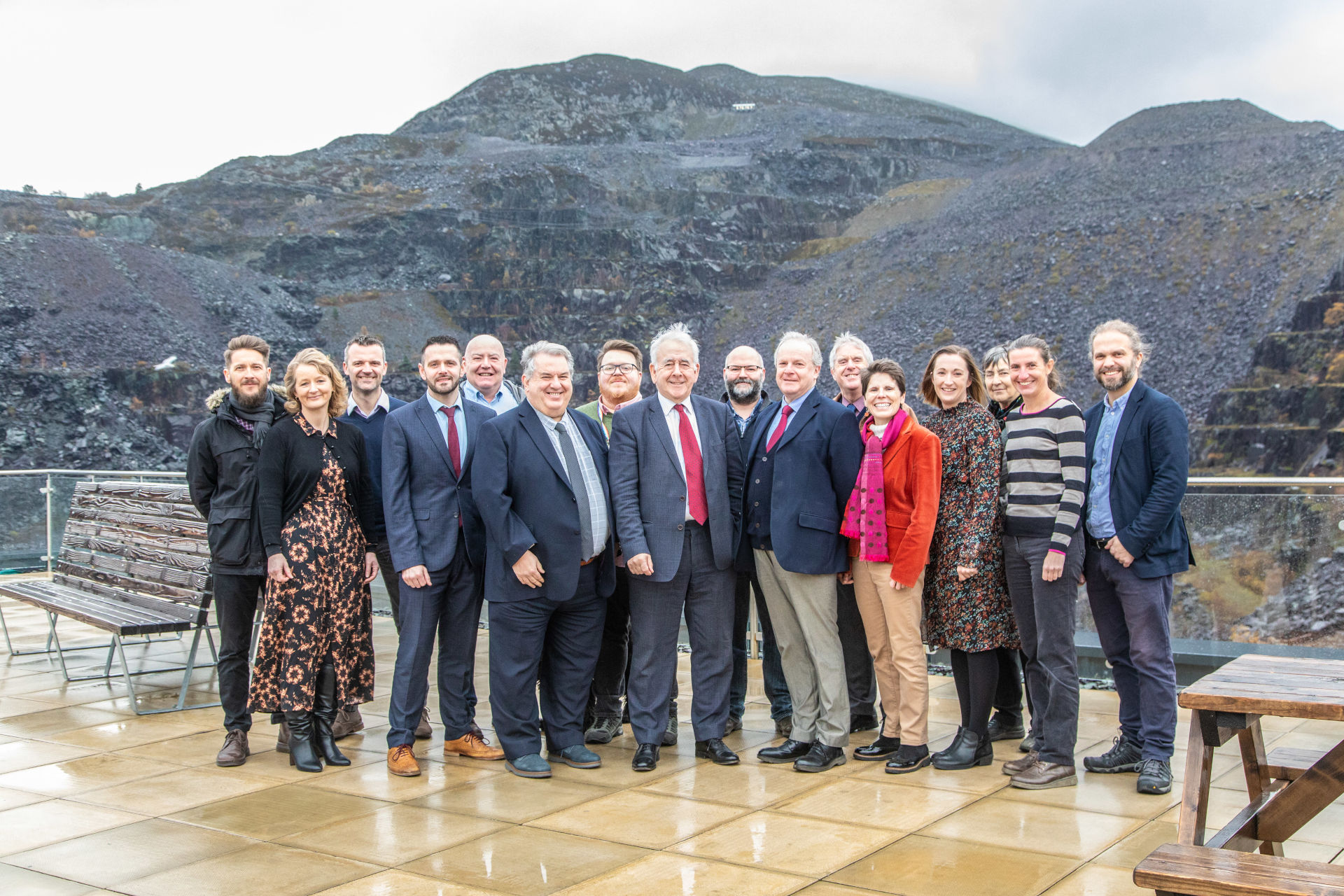 Testimonials
In presenting the Nomination in 2020 the Right Honourable Helen Whately, Former Minister for Arts, Heritage and Tourism said:
"The Slate Landscape of Northwest Wales is ... deserving of this high accolade for its contribution to the exceptional collection of sites that form the UK's globally important industrial heritage"
The Right Honourable Mark Drakeford, First Minister of Wales explained:
"This cultural landscape nomination represents one of the most ancient and fundamental human economic activities – extracting and working stone"
The chair of the Partnership Steering Group, the Right Honourable the Lord Wigley of Caernarfon added:
"These are excellent examples of industrial-era communities but they also have their unique Welsh character"
Timeline of the Designation
2009 - Presentation of the Wales Slate application to the Department of Culture Media and Sport (DCMS) at Westminster.
2009 – UK government places the application on the tentative list of possible sites.
2012 – The tentative list is presented to UNESCO.
2010 to 2015 - All Partners work together to develop the technical evaluation of the site.
2015 – Presentation of the technical evaluation to DCMS for consideration by a panel of experts.
2018 – DCMS announce that this application will be the next to be presented to UNESCO
2019 – Cyngor Gwynedd's Cabinet approve the final version of the Nomination; this is also approved by DCMS.
January 2020 – Presentation of the final version of the Nomination to UNESCO.
September 2020 – In depth site visit by an UNESCO assessor.
July 2021 – Announcement that the designation was successful.