"Ar y llechen y tyfodd y dref hon;

Blodyn glas ydyw a fwriodd ei wraidd i ddwfn y mynyddoedd,

I hollt ac ysgythredd meini a malurion caled"

[This town grew on a slate/ It's a blue flower that rooted, deeply, in these mountains/ In fissile, fractured rock, and towering waste tips]

Gwyn Thomas, Ysgyrion Gwaed, Cerdd 'Blaenau', t.12
NOTABLE ELEMENTS AND PUBLIC ACCESS
Listed below are notable elements within the World Heritage Site for the Slate Landscape of Northwest Wales, and links to information on public access:
STATEMENT ON VISITOR SAFETY
The Slate Landscape of Northwest Wales is undoubtedly fascinating, but by it's very nature can be remote, dangerous and challenging. A significant proportion of the landscape is within private ownership and some of this on land where no public access is permitted.
Before you set off to explore the slate landscape, ask yourself, am I allowed to access this site? Do I have the right gear? Do I know what the weather will be like? Do I have the knowledge and skills for the day? Go to AdventureSmart.uk to find out how to enjoy your visit safely.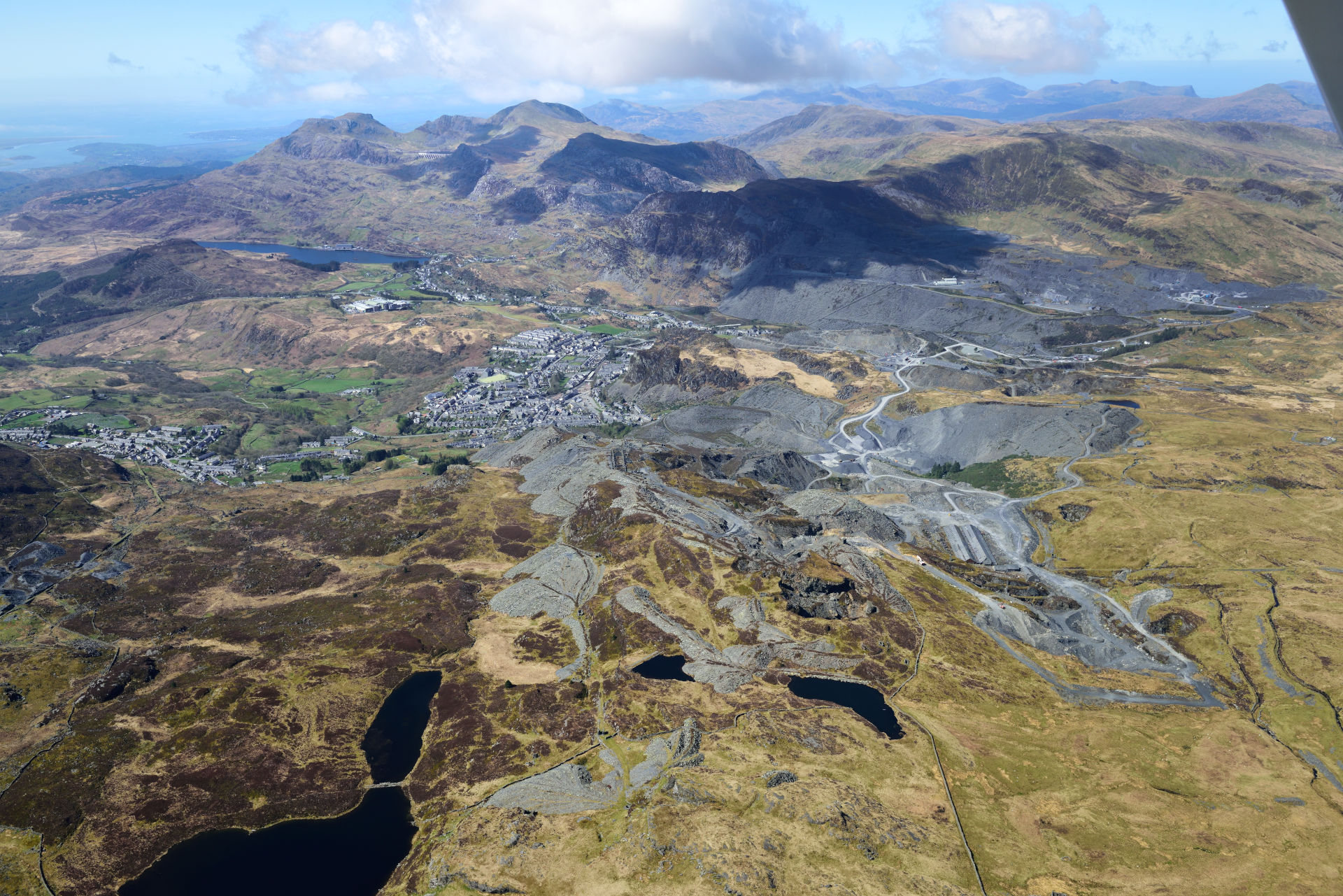 In 1873, the town of Blaenau Ffestiniog was described as "dinas y llechi" ["slate city"], as it was the largest town in the slate quarrying areas.  Investors from England and Ireland developed a series of quarries around the town – and some of these still operate. The five quarries that form part of the nominated area were owned by different companies. In this area, the most convenient method for quarrying slate was to work it underground. This resulted in developing over 100 km of levels and tunnels, and hundreds of underground chambers. Slate rock that was not good enough to be split and trimmed into roofing slate would be discarded, forming huge waste tips.  Up to 90% of the rock extracted was usually classified as waste. 
Underground archaeology  
Even though the external archaeology is striking, so much more is concealed underground. That's why this part of the designation is so very special – inclines, chambers, railway networks, and machinery of all sorts have survived underground.  You may well have seen some whilst exploring some of the local underground attractions.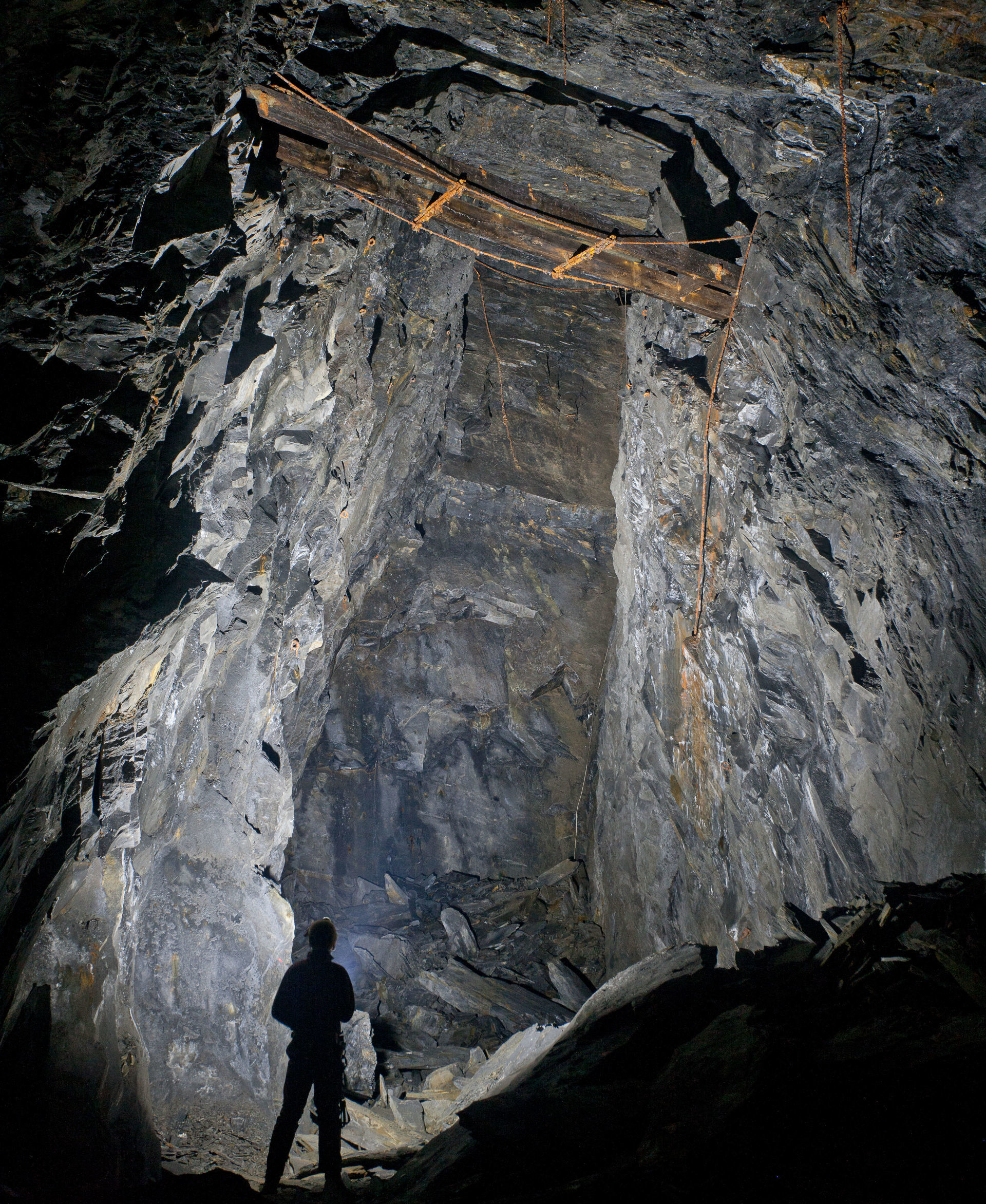 Slate Mills 
The mill at Diffwys was the first to make use of power to prepare slabs of slate, that would then be split as roofing slate.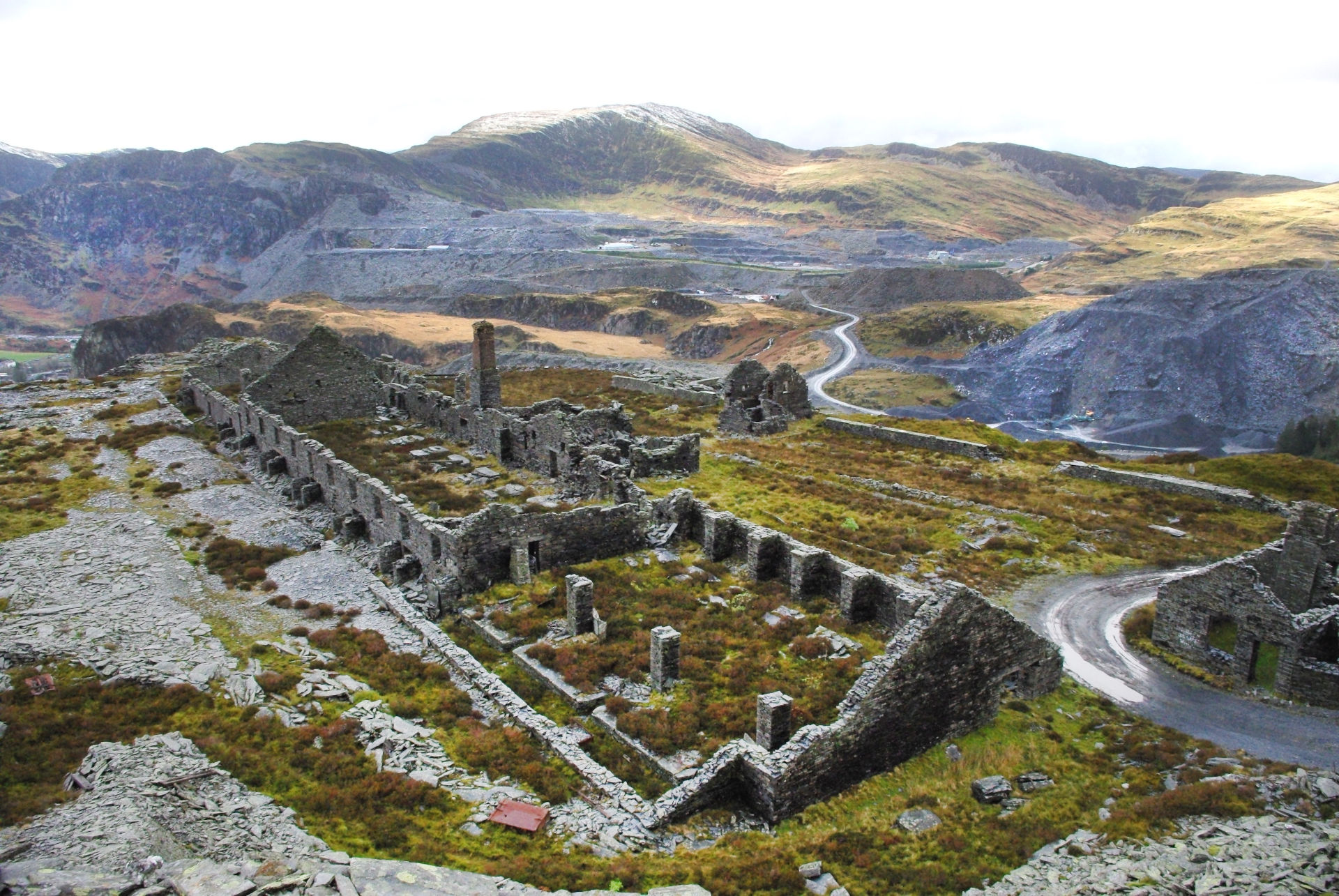 The Maenofferen mill was originally designed for water power.  Steam and then electricity were later used to power its machinery.  It is  an awe-inspiring building, used until the 1990s.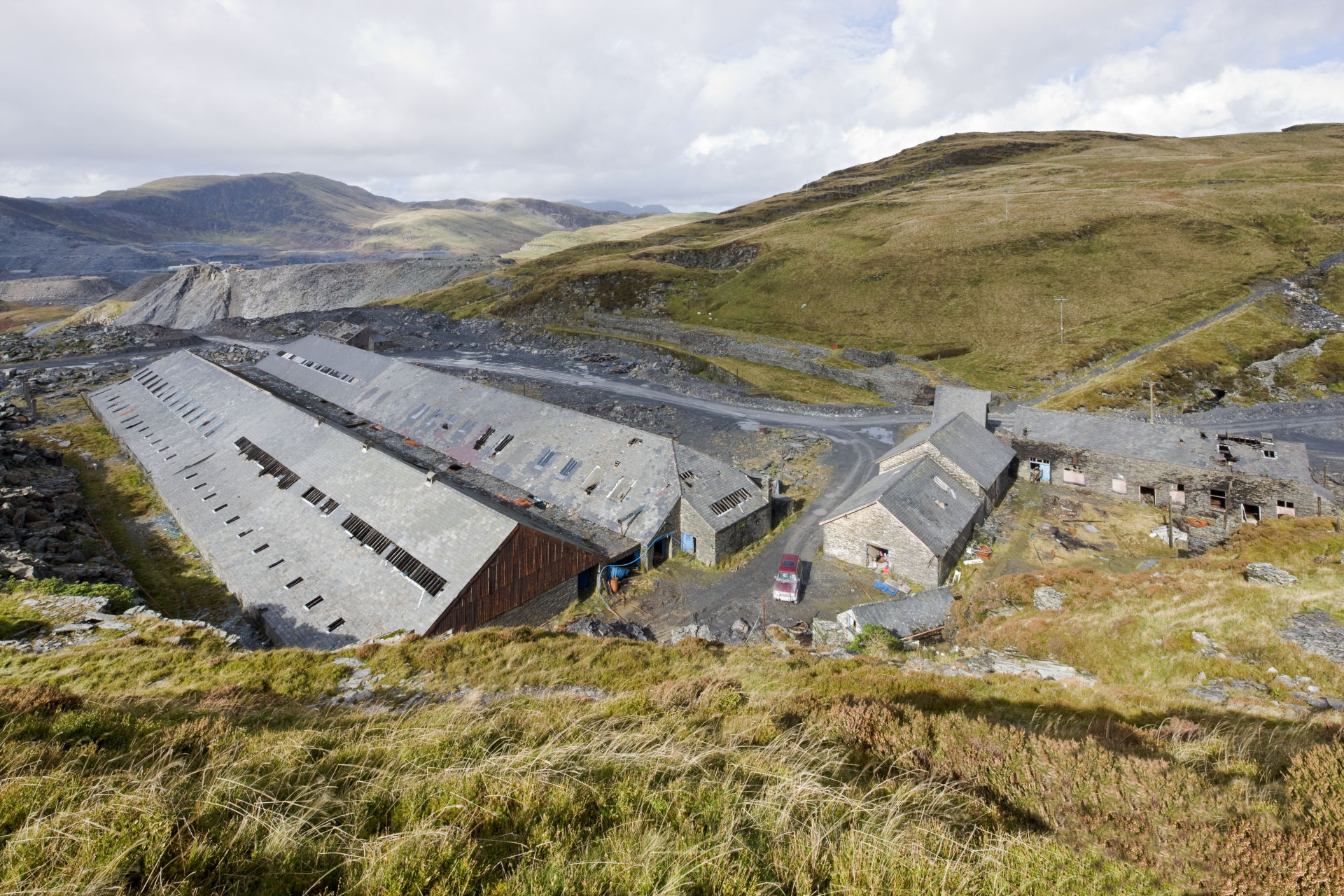 Power for Llechwedd Quarry was generated at the Pant yr Afon hydro station.  This was opened in 1904 and is one of the first of its type. All the original machinery is still in place, supplemented by modern equipment, with power now being sold to the National Grid.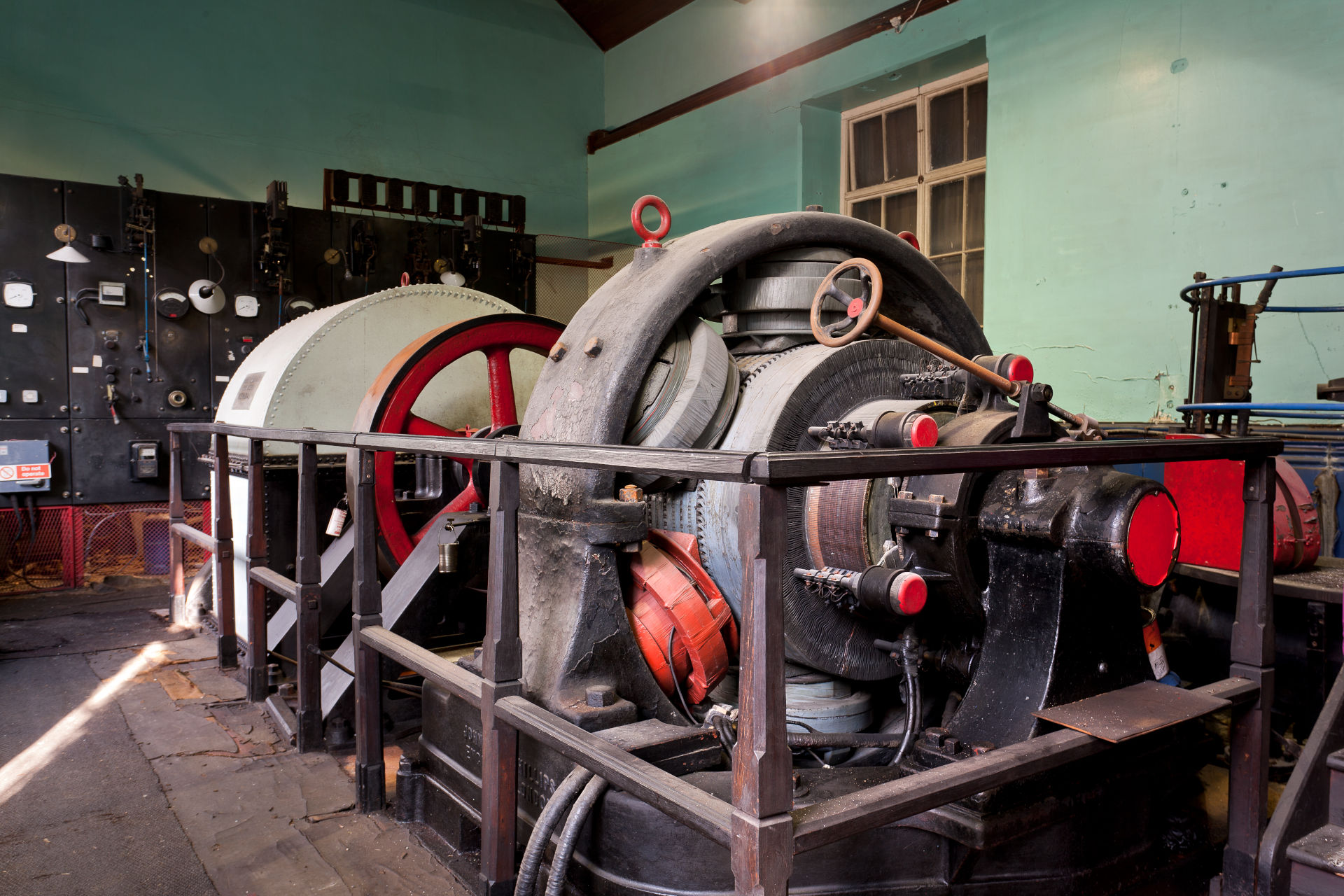 Life and Living 
The town of Blaenau Ffestiniog was enriched by over 40 chapels, shops, pubs, a market hall, and a reading room.  This is the most urban of the slate quarrying settlements, and it developed around a network of railways and roads. It grew because of the constant stream of people coming here, from 1820 onwards, to live and work. Almost 12,000 people lived here by the 1880s.  
In contrast to many of the other areas, there was no landed estate influence here, and the confidence of its people was a noticeable factor. The architecture of its chapels testifies to this, as does the varying architecture of its streets.  The town also provided some quite large homes for its middle class, as well as a park for general enjoyment.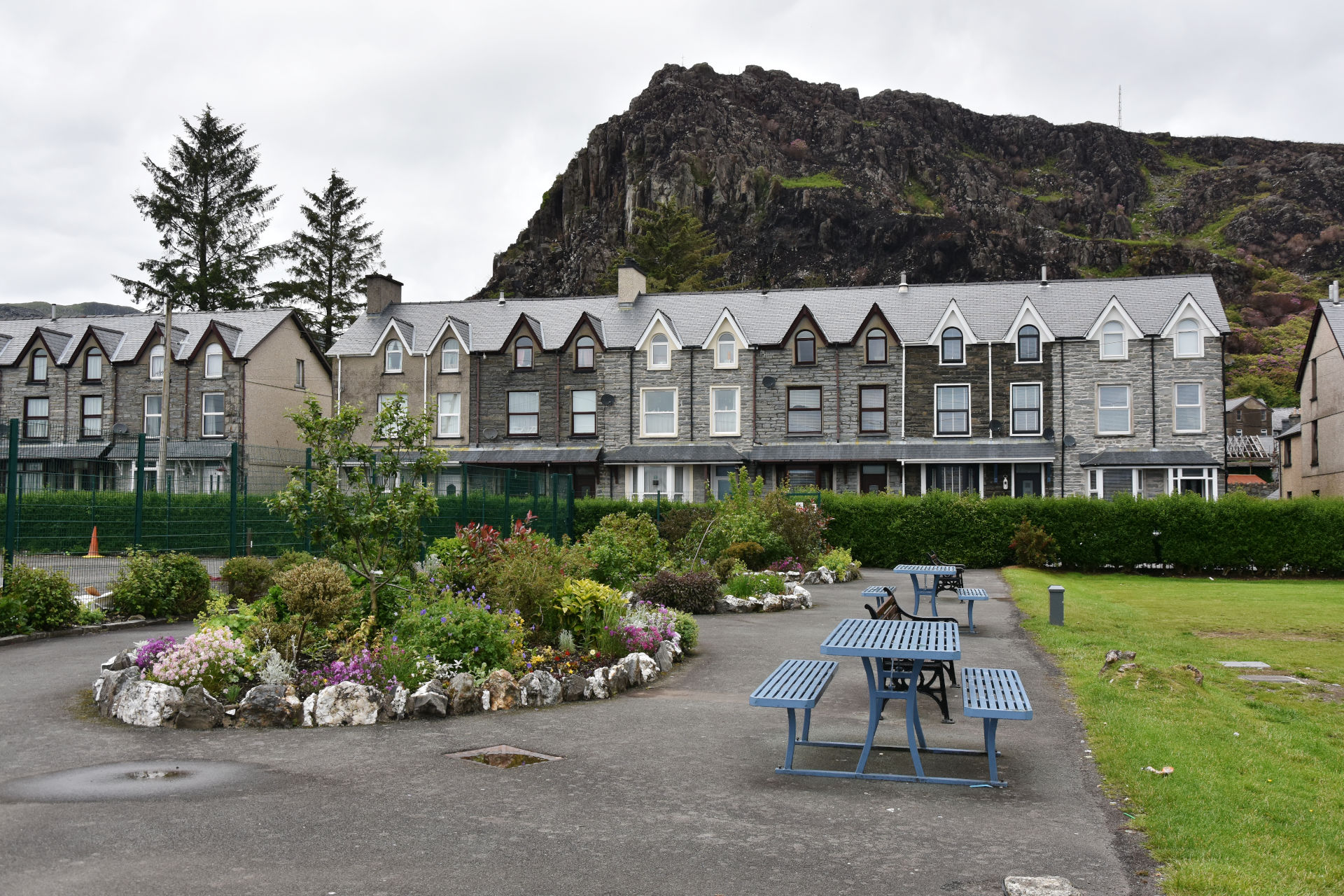 Plas Tan y Bwlch is relatively near,  but in a different world.  This was the home of the owners of Oakley Quarry.  It is now owned by the Snowdonia National Park Authority.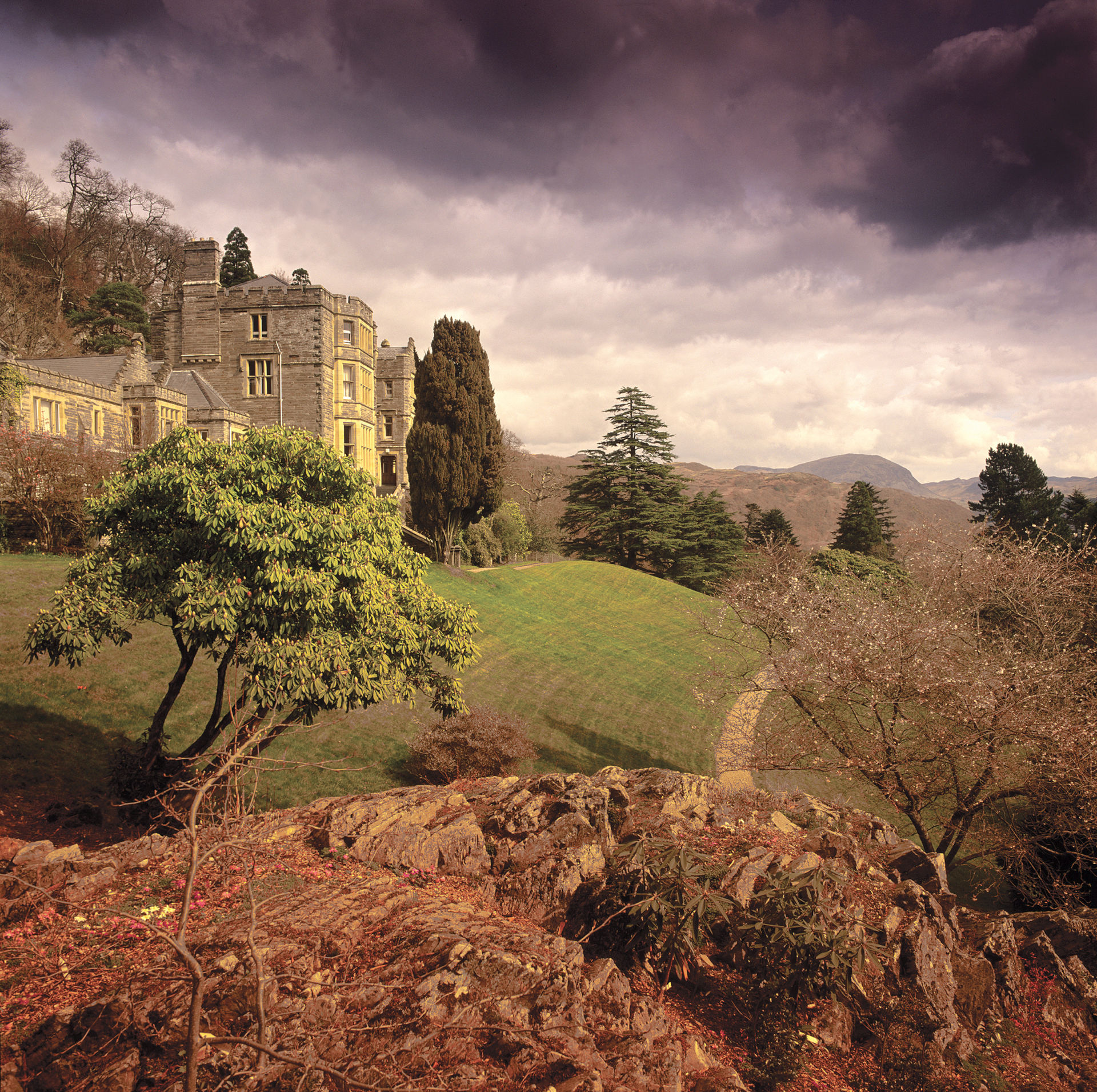 Moving Slate 
Just down from Plas Tan y Bwlch is a series of quays on the Dwyryd river.  In the early days of quarrying, slates were carried in carts along purpose made roads to these quays, then loaded into small boats to be carried down the river.  Then, the slate would be reloaded into larger vessels for export.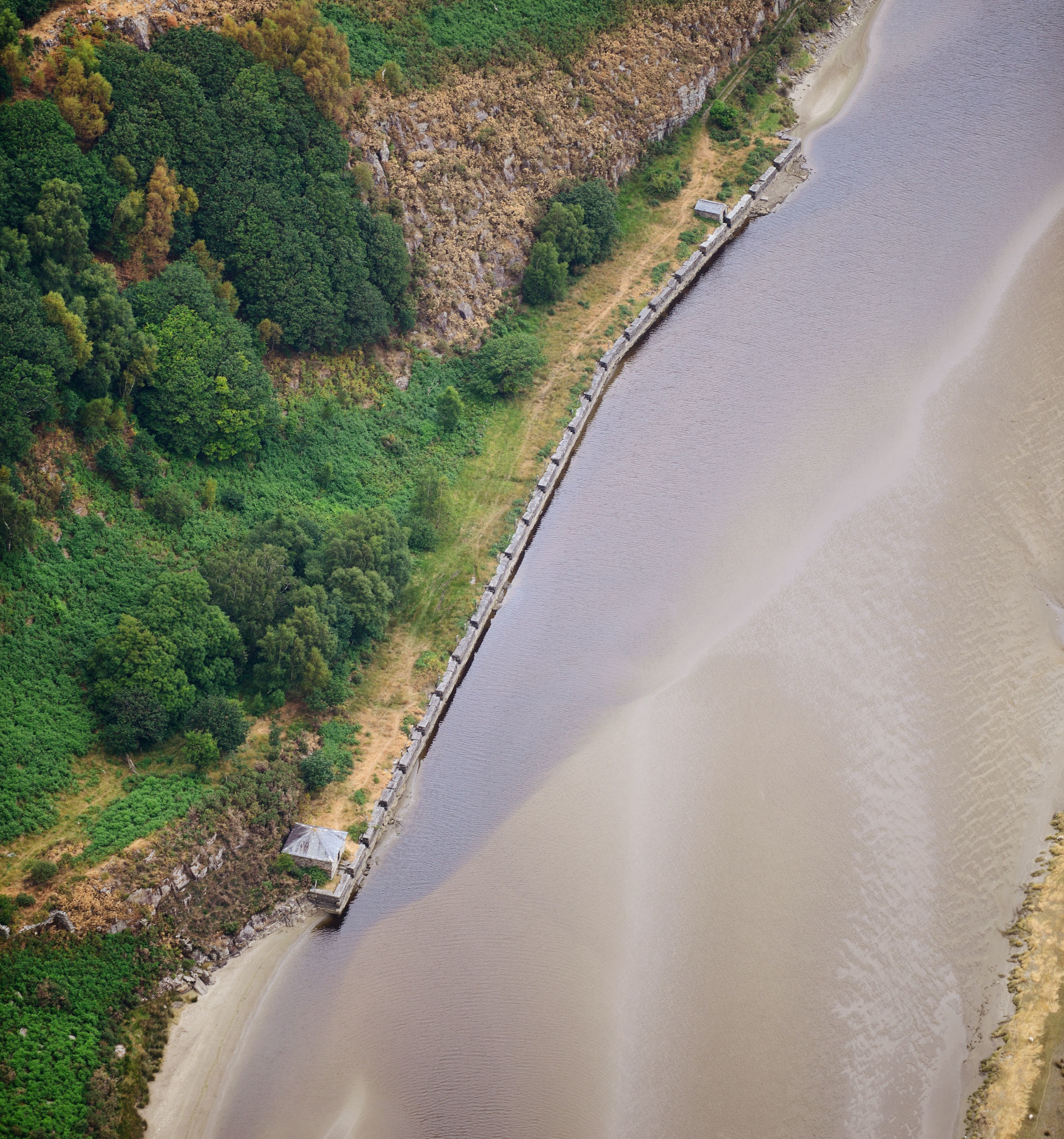 As demand for slate grew, a better system was required.  The Ffestiniog Railway was opened in 1836, borrowing and evolving technology from northern Gwynedd. A combination of horse power and gravity working was used to take loaded wagons of slate down, effortlessly and safely, from Blaenau Ffestiniog to Porthmadog. Steam locomotives were introduced in the 1860s, with engineers from all parts of the world visiting to see and to learn about the innovative use of powerful, reliable,  narrow gauge locomotives in a mountainous landscape. The outcome? – similar railways were developed elsewhere, such as the Himalaya (Darjeeling) railway, itself now a World Heritage Site.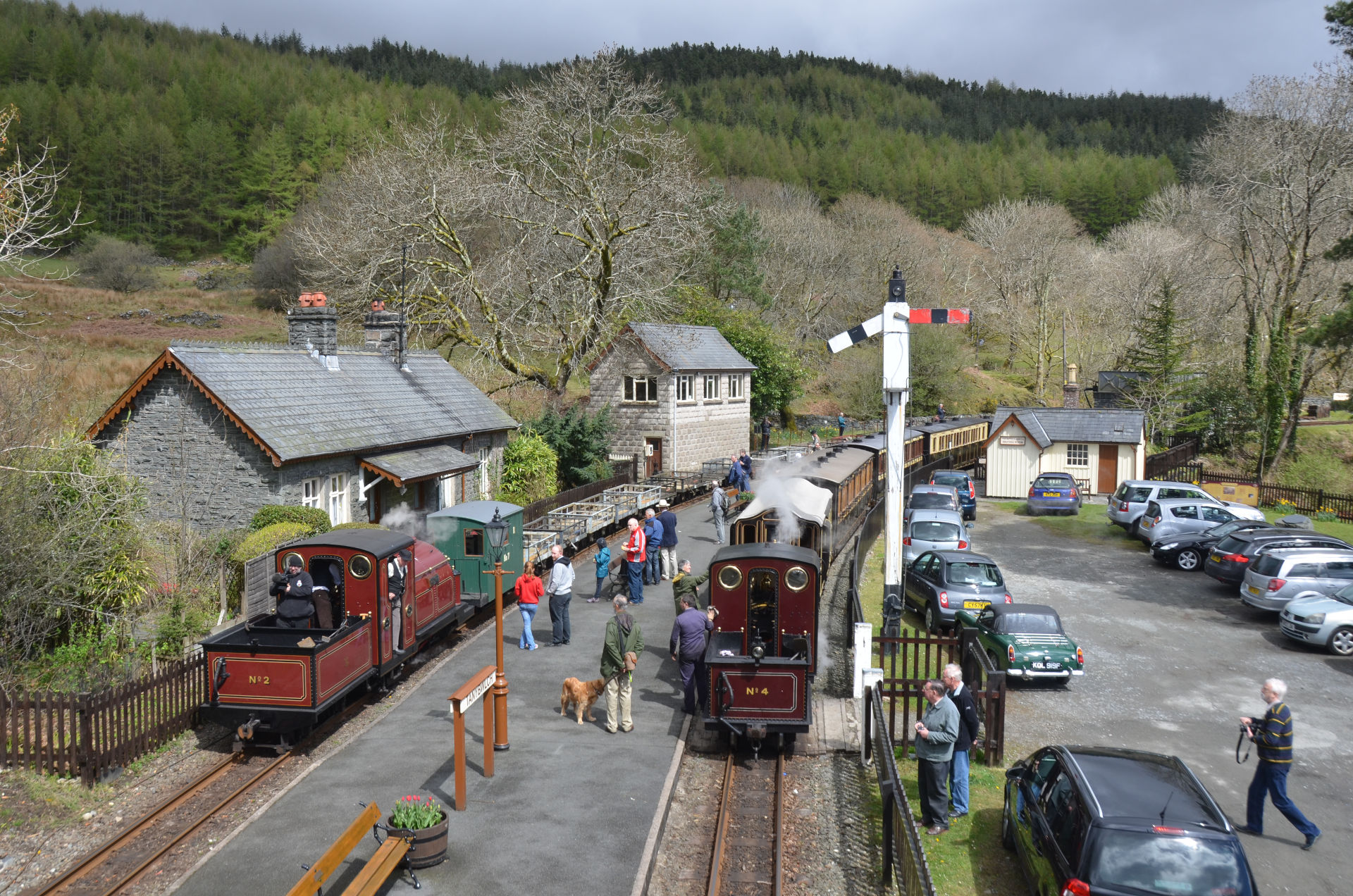 Porthmadog's renowned fleet of sailing ships carried Ffestiniog slate across the world. These ships were built and crewed locally.  Germany was a principal customer, with thousands of tons of slate imported each year through the port of Hamburg from the 1840s onwards.