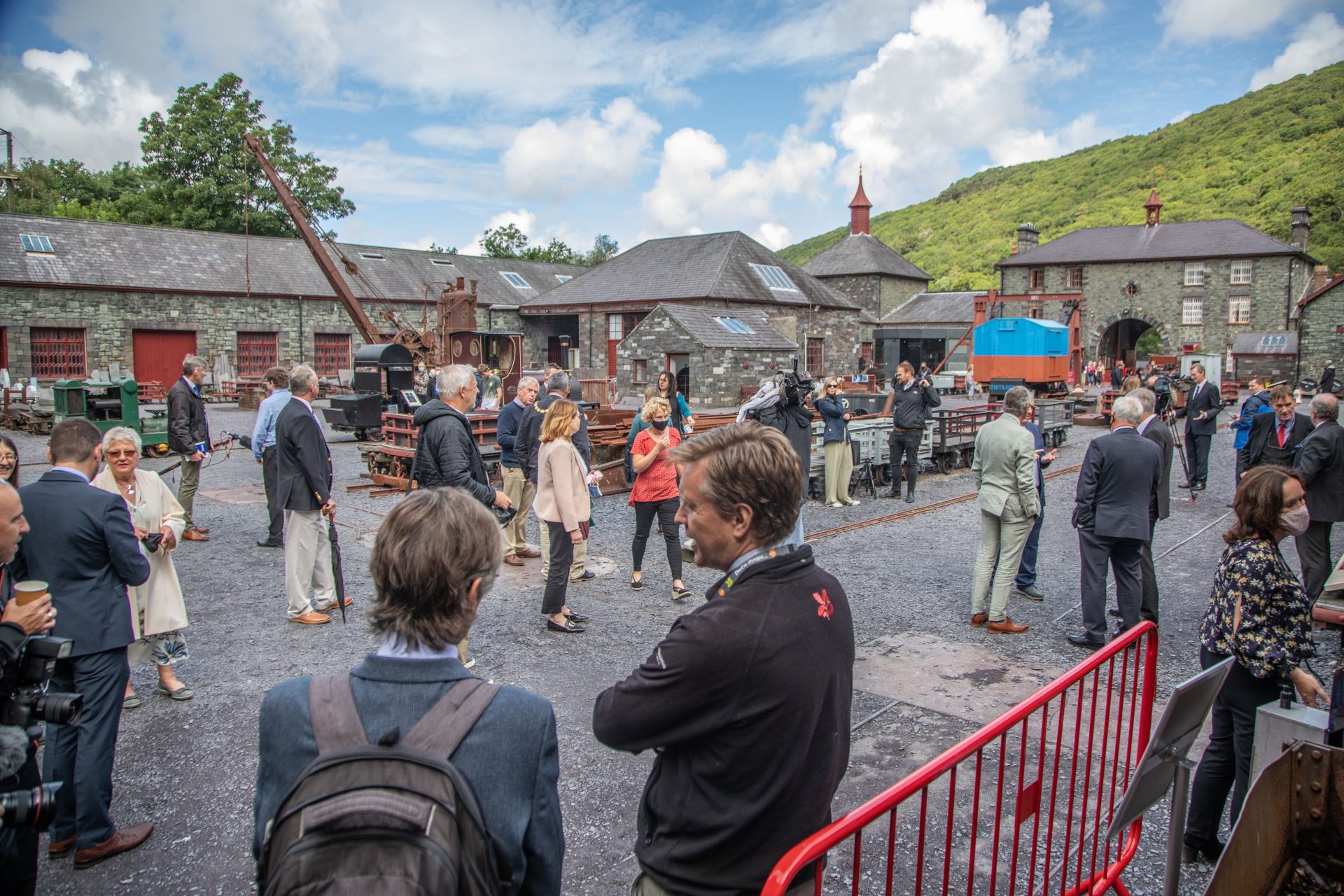 In July 2021 UNESCO decided that the Slate Landscape of Northwest Wales Nomination merited World Heritage Site status. This means that the area is a truly important Cultural Landscape, just as important as the Taj Mahal, or Stonehenge. The area joins the Blaenavon World Heritage Site and Pontycysyllte Aqueduct in recognition of Wales' outstanding contribution to the Industrial Revolution. And it joins the Castles and Town Walls of King Edward in Gwynedd as Gwynedd's second World Heritage site. 
Why has the Slate Landscape of Northwest Wales been accepted as a Cultural Landscape by UNESCO? 
The landscape meets two of the criteria set by UNESCO for a Cultural Landscape: 
It exhibits an important interchange of human values, particularly in the period from 1780 to 1940, on developments in architecture and technology.

Some of the world's best slate veins are located here. It can be thinly split, and turned into light, durable roof slates. These were ideal for the new industrialised world that was in the process of spreading throughout Britain, Europe, Africa, Australia and North and South America. Without light roof slates, it would not be possible to build terraced houses, for example. Around a third of all the world's slates would have been produced here in Gwynedd, by the end of the 19th century.

The quarrymen borrowed machinery and techniques from other areas and adapted them for their own use. This means that the equipment and machinery used to work the quarries is innovative and enterprising. This includes the narrow-gauge railways, which weaved through the mountainous landscape to serve new ports and main line railways.

Gwynedd quarrymen used their skills and technology to develop slate quarries in other parts of the world, particularly Europe and North America. The engineering expertise brought about by the development of the narrow rail network of Gwynedd quarries also provided a basis for the development of similar railways in mountainous areas of Asia, America, Africa, and Australia.
 
It is an outstanding example of a type of landscape which illustrates, in a dramatic way, the "combined works of nature and of man" through the large-scale exploitation of natural resources.

The former agricultural landscape was confidently transformed to meet the demand for slate. This new landscape was formed by open and underground quarries, and also by the process of working and moving slate.

The relationship between landscape, and work in that landscape, is so evident in many ways. For example:

Quarry galleries, and their associated rubble tips on nearby slopes
Slate processing mills, and a stream to drive the water wheel
Development of independent villages such as Tanygrisiau or Clwt y Bont, alongside a railway that would transport slate to the port
Wealthy landowners developing grand houses and landed estates.