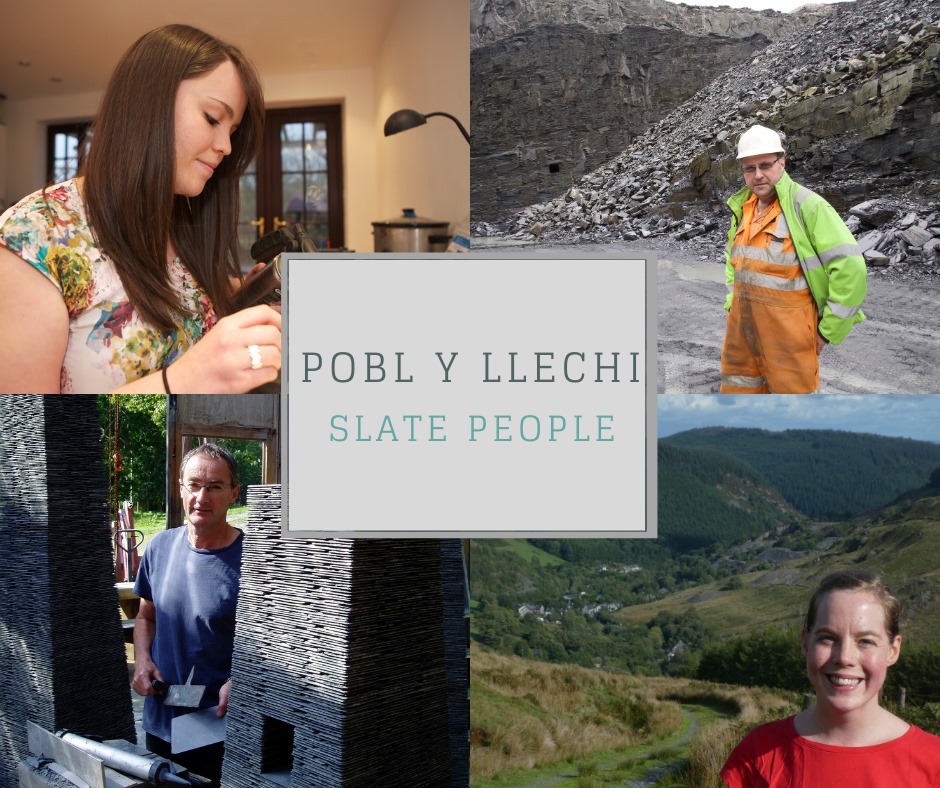 People have been central to the North Wales slate landscape since the very beginning.  The skills and techniques that were developed all those years ago persist, alongside pioneering and unusual uses for the rock.  The cultural and social influence of the slate industry on the area has been, and still is significant today... stories about the Caban, Eisteddfodau and Football games from when the industry was in its heyday strike a chord with the local communities, indeed, many of these traditions remain today.
Did you know? The slate industry was the most Welsh in nature of all the major industries in Wales, and this is the area that has the highest percentage of Welsh speakers today; over 70% of the population of the slate valleys in Gwynedd speak Welsh.
Slate People
There is far more to slate than roofs on houses, and 'Slate People' introduces us to individuals who are working in or have been inspired by all aspects of the industry or landscape.
Did you know? Current uses of the slate landscape include downhill biking trails, the world's longest and fastest zip-wires, food and drink produce (including cheese, wine, gin and beer), glamping, a rallying course, underground trampolines, a diving centre...and of course, slate production!
Learn more about our slate people. People who are part of every aspect of the industry and who are inspired by the slate landscape today. Click on the links below to hear more about their stories and please get in touch on llechi@gwynedd.llyw.cymru if you would like to be one of our 'Slate People'.
Young Ambassadors
Find out how we are working to inspire young people to participate in their heritage through various activities and visits and by working with our schools.